Our WIT team went down to Indianapolis to the Siemens PLM Connections conference on May 8-11, 2017. This conference brings more than 2,000 PLM World members, PLM users, and partners together each year for a 4-day event. This was our first time attending this conference, and we had a great time meeting new people who visited our booth, networking at reception events, and sharing innovative solutions at our breakout session.
We decided to make the 5+ hour drive down to Indianapolis because we have several customers who use Teamcenter and we wanted to pitch our success with Qlik dashboards using Teamcenter data and other data sources. Our team of BI experts uses Qlik to build custom dashboards that are not available in the BI market today. The resulting dashboards enable business users to gain significantly deeper insights into change management for a global product line.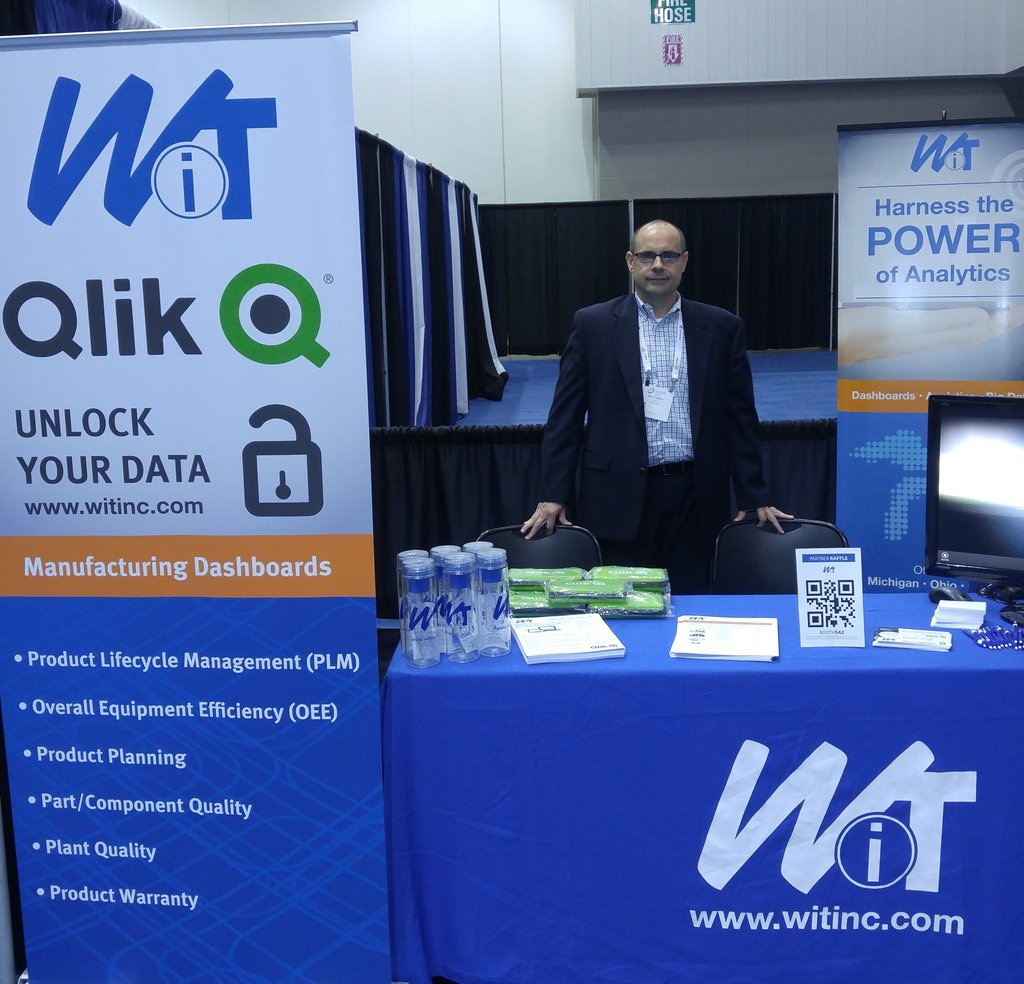 Enterprise change management is the ability to identify, track, and respond to internal processes impacted by external changes from customers and suppliers. These changes can include engineering changes triggered by the customer, material changes triggered by the supplier, and changes to plant location for production triggered by any party involved – just to name a few. Enterprise change management data - like Teamcenter data - is often buried in complex systems and difficult to analyze. This is a challenge that many Teamcenter users face and leaves them with unanswered questions; including the number of changes made, the causes of changes, and ultimately the impact these changes have on their customers.
We demoed an example of our change management dashboard at the conference to show Teamcenter users how this dashboard could answer many of their questions with the increased ability to track and quantify changes at every grain of data. With a few clicks of a mouse, this custom Qlik dashboard is able to pinpoint that a delay at Plant A for Product B, has negatively affected Customer X, Y, and Z to the tune of X USD.
Our WIT team was excited to share our custom change management dashboards directly with Teamcenter users because we know a tool like this can empower companies and business users to make data-driven business decisions.
About WIT
WIT is a business analytics consulting firm founded in 1996. We help our clients make better business decisions from their data, whether it's through executive dashboards, data discovery, big data, enterprise reporting, or data in the cloud. Clients range from small business to Fortune 500 companies across all major industries. For more information, please visit www.witinc.com.
Please LIKE and FOLLOW us!