Thank you to all our attendees, sponsors and speakers at the 5th annual Great Lakes Business Intelligence & Big Data Summit on March 30, 2017. It was a successful event that brought over 300 IT and BI professionals together for one day to exchange innovative ideas, network and glean some insights from real-life case studies.
We had great speakers who joined us to discuss the challenges the auto industry is facing with the advent of connected cars, how the public sector interacts with the big data collected from connected monitors, sensors and cameras, and how enterprise-wide analytics can help reduce costs and increase efficiency in the healthcare industry. One of the most popular sessions was delivered by Mark Fisher from General Motors titled "Driving Business Value Through Analytics Projects". In his session, Mark discussed the analytics model that General Motors has built and refined over the years and shared some case studies about how this model has impacted the company.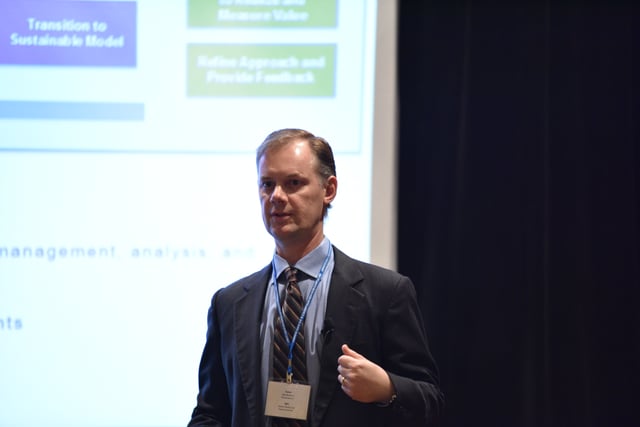 The analytics model Mark described began with identifying and defining the business problem, when so often we jump to the desired solution or focus on the tools we need for execution. However, without a clear definition of the problem, the project runs the risk of unraveling and losing focus. After a business-driven problem is identified, the execution follows a linear approach of data collection and extraction, developing analysis visualization and measuring results. Final steps are implementation to realize and measure value, and provide feedback to continuously improve the process. Prioritization on the business-related problem and continuous feedback enables an agile delivery approach to sustain business value.
To build on the implementation of the analytics process, Mark discussed the importance of the analytics team who will be doing the heavy lifting in this process. While there are some guidelines to the structure of an analytics team, each team should be customized to the unique needs of the organization. More important than the team's structure, are the skills of the individual members. The highly sought after skills across industries include: creative problem solving, business knowledge and technical competency. The cross-section between these three broad skill sets create an analytics mindset, which is ideal for a successful analytics team.
Everyone wants to learn more from their data, but Mark provided a powerful reminder that creating REAL business value from your data is more than implementing a dashboard or pie chart, but requires a commitment to the life cycle of a well-structured analytics model and an organizational culture shift towards an analytical mindset.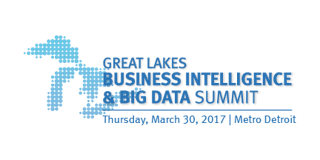 About Great Lakes Business Intelligence & Big Data Summit:
The Great Lakes Business Intelligence & Big Data Summit is an annual one-day event, which includes keynotes from industry experts, 16 educational sessions, vendor software demonstrations, and plenty of networking opportunities. Attendees will learn about the latest BI and Big Data software, best practices, and success stories to help them capitalize on big data, business intelligence, analytics, and data visualization opportunities. For more information, please visit, www.greatlakesbisummit.com