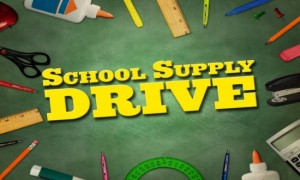 As back-to-school season approaches, many families in our area are excitedly shopping for new clothes, new backpacks, and new school supplies to start off the school year with a fresh start. Unfortunately, thousands of students across our community are going back to school without the adequate supplies that are necessary for a quality education.
We at WIT believe that every child deserves to go back to school prepared to learn, and succeed. As a result, we partnered with local non-profit organization Operation: Kid Equip to host a school supply drive for the 2014 – 2015 school year.
Donations will be collected beginning today through Saturday, August 23rd to benefit disadvantaged students in Southeastern Michigan. Once the drive is completed, the donations will be distributed to students in need through the help of Operation: Kid Equip. Together, we will provide the youth of our community with the proper tools to excel in school, and in life.
If you would like to make a donation, or to learn more, please visit operationkidequip.org for more information.