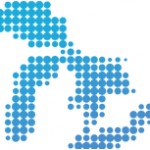 The WIT team would like to thank everyone who attended, presented, and sponsored the 2014 Great Lakes Business Intelligence (BI) & Big Data Summit on March 13, 2014. We are proud to have been able to bring together a great agenda to allow our attendees to share ideas, solutions, and success stories with one another.
This year's Summit proved to be a huge success with nearly a fifty percent increase in attendance over last year, with more than 250 business and technology professionals at the event. The 2014 program included two outstanding keynotes, and 15 informative breakout sessions, including 20 presenters from 17 companies. The topics addressed at the Summit included real-world BI and Big Data case studies, legal issues, and innovations in BI technology. During the session breaks, the hallways of the Summit were buzzing with excitement after each thought-proving session that took place.
We received an incredible amount of positive feedback at the Summit, and we have enjoyed reading all your comments and suggestions that you shared on the feedback forms and on Twitter. We look forward to taking your ideas and opinions into consideration to create an even better event next year. We hope to see you all there!
Missed the event?
Good news: There will be a 2015 Great Lakes Business Intelligence & Big Data Summit on March 19, 2015. Join our email list to be notified with upcoming details. Follow the Great Lakes Business Intelligence & Big Data Summit on Twitter @GreatLakesBI, and learn more about the Summit by going to www.greatlakesbisummit.com.
2014 Great Lakes BI & Big Data Summit Sponsors: Hortonworks, iDashboards, Informatica, Michigan State University's Broad College of Business, Microsoft, MicroStrategy, Oakland University's School of Business Administration, and QlikView.