Alteryx hosted their 17th annual user conference called INSPIRE from May 1-5 in Anaheim CA. Anaheim is home to Alteryx headquarters and a beautiful city with a nice weather all year round and lush green trees and is mainly famous due to being the home of the Disney World.

This year's event was by far the largest Inspire so far and was attended by over 3,000 individuals from 29 countries across the world. Attendees could choose from a variety of different tracks based on their interests and specialization. Sessions offerings ranged from a Hackathon, to hands-on training, to case study examples, to learning more about Alteryx's innovation roadmap.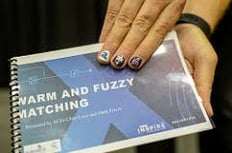 As someone who has worked in the Business Intelligence field for almost 20 years, I was particularly interested in what's coming next for Alteryx, and more specifically Alteryx Designer. Below are some notable features that I am most excited about, which we were told should be added in the next few updates:
Performance Improvement
In anticipation for the explosion of data businesses have access to, the upcoming version of Alteryx has made improvements to the architecture that will increase processing speed of up to 40%. Users will be able to see results faster as they build more complex workflow with higher volumes of data.
Version 2018.2 will also save developers time with the new cache feature. At any point in a workflow, you can now cache the data running through the workflow, allowing you to make changes to a workflow and quickly validate without having to run the entire workflow.
User Interface Enhancements
Version 2018.2 will feature improved capabilities of the browse tool to perform interactive data profiling, search/sort capabilities and allow users to filter the results.

Enhanced search function allows users to search right from Designer into tools, analytics and Alteryx community posts and then use them in the data flow with one-click capability.
Dashboard Tools
Alteryx is adding a new drag-and-drop dashboard tool to give analyst more reporting tools within the product. These self-service dashboards can be shared with other users and published to the Alteryx Gallery.
- Kashif Bhutta, Senior Business Intelligence Consultant at WIT
To learn more about Alteryx and WIT's professional consulting services, please visit our Alteryx Consulting page.