The highly-anticipated Qlik Sense June release has arrived! Here at WIT, we've had some time to check it out and take it for a test drive. Word around the water cooler is this is the best release of 2018! All year, Qlik had been laying down the groundwork to WOW its customers with the release of Insight Advisor! This new feature takes self-service analytics to a whole new level. Insight Advisor auto-generates and suggests the best analytics and insights for users to consider, and further explore. In a nutshell, you give Qlik your data, it quickly catalogs it, and in a matter of seconds the Insight Advisor spits out charts and graphs that best showcase your data that you can add to your sheets. Here at WIT we feel this is a real game changer for BI tools and is something truly unique to Qlik. This feature allows our Qlik customers (especially business users) to quickly explore their data in new ways.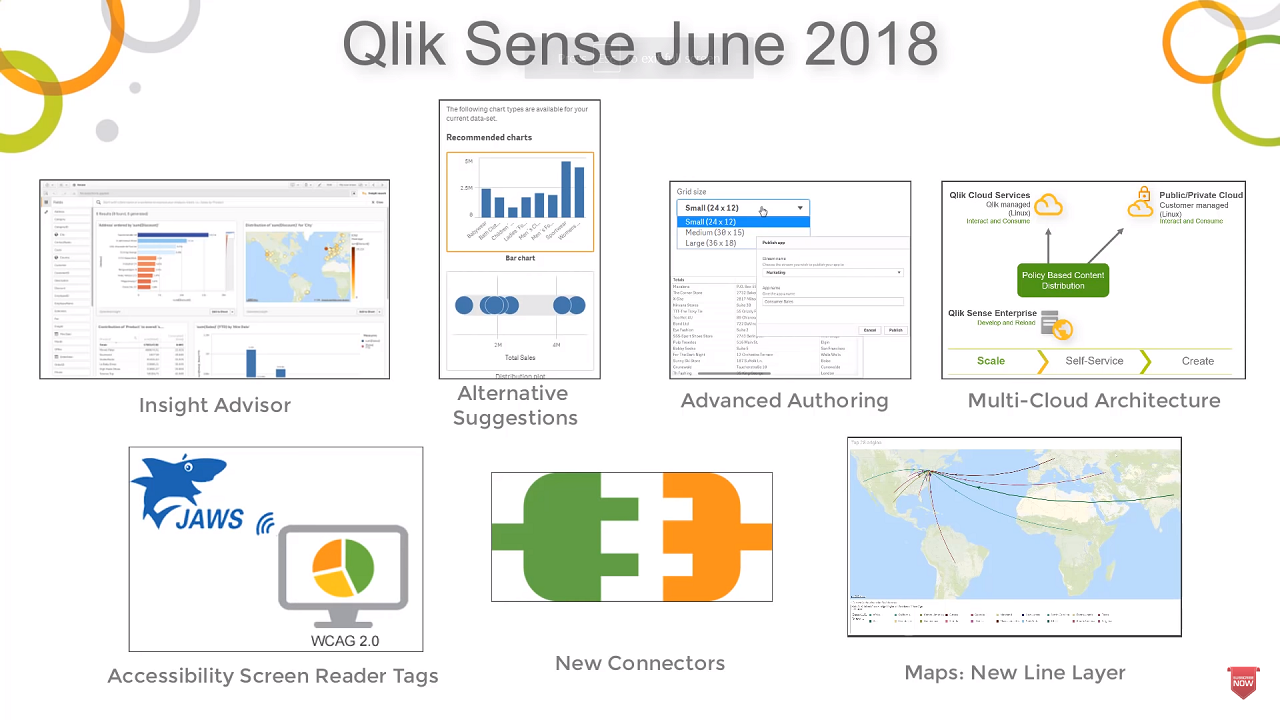 Another new features for this release is Advanced Authoring. Based on feedback from customers and partners, Qlik has made improvements to Qlik Sense applications so they behave more like web pages to allow increased real estate in sheets for more complex dashboard requirements. The improvements made in the June 2018 release are just the beginning for Advanced Authoring, so stay tuned in future releases!
Qlik is known for its ability to easily to bring in data from multiple sources with little resistance. This longstanding feature just got better! The June release includes new ODBC connectors, including Apache Spark, Apache Phoenix, Apache Drill, MongoDB, and Presto. Additionally, the file connector now allows you to apply a filter to your fields, to pinpoint the data you need for a specific analysis.
For more details about the Qlik Sense June release, you can watch the June 2018 release video or read the blog or Qlik Community post for more details.

WIT is an analytics consulting firm with over 20 years of experience and has been a trusted Qlik partner since 2009. We can help support in the strategy, purchase and implementation of any Qlik environment. To learn more about Qlik products and WIT's professional consulting services, please visit our Qlik Consulting page.