WIT is pleased to announce that Bill Carmody will be joining us as the closing keynote at the sixth annual Great Lakes Business Intelligence & Big Data Summit on Thursday, March 15, 2018. Bill Carmody founded two top-ranking marketing agencies including Trepoint, which was ranked the 83rd fastest growing private company in New York by Inc Magazine.
Bill has been in digital marketing since its inception in 1994. He built some of the first commercial websites for companies like AT&T, MasterCard, CBS, and Coors Brewing Company. He placed MasterCard's very first banner ad on Yahoo!, designed the award-winning global promotion where Boeing's 747 "Dreamliner" name came from. He helped Coca-Cola drive in-store purchase from its first major online promotion and outperformed its traditional media for a fraction of the cost. He Built Walmart's first holiday shopping app to promote mobile commerce.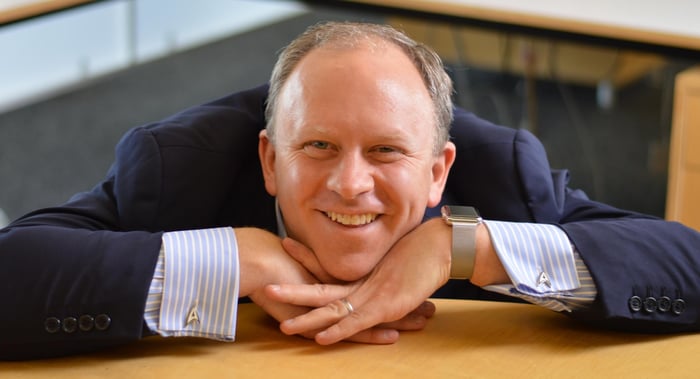 In his closing keynote address, Bill will address how advancements in artificial intelligence continue to change the rules of the game and what how this might impact you and the role you have today. He will address the question of how to be irreplaceable in an AI world and will help you build your action plan coming out of this conference so that you remain relevant, powerful, and accountable despite the sea change all around you.
As a 24-year career digital marketing expert, his passion is helping people discover their own super powers and unleash their unique natural gifts and tallents so that they may become unstoppable. Feel free to reach out on LinkedIn or use @BillCarmody to connect on Twitter.
About Great Lakes Business Intelligence & Big Data Summit:
The Great Lakes Business Intelligence & Big Data Summit will be held on Thursday, March 15, 2018 at the Detroit Marriott Troy in Troy, MI. This one-day event includes keynotes from industry experts, case study sessions, vendor software demonstrations, workshops, and plenty of networking opportunities. Attendees will learn about the latest BI and Big Data software, best practices, and success stories to help them capitalize on big data, business intelligence, analytics, and data visualization opportunities. For more information and registration please visit our website.