Alberto Cairo, Knight Chair in Visual Journalism at the University of Miami, is slated as the closing keynote at the seventh annual Great Lakes Business Intelligence & Big Data Summit on Thursday, March 7, 2019. Cairo is the director of the visualization program at UM's Center for Computational Science, worked previously as director of infographics and multimedia at news publications in Spain and Brazil, and as a professor at the University of North Carolina-Chapel Hill.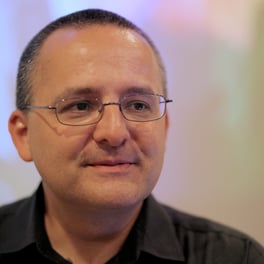 As a noted author, freelancer and consultant for companies such as Google, Cairo will share his insight as outlined in his upcoming book How Charts Lie: Getting Smarter About Visual Information, which is set to be released Fall of 2019. In his presentation, he highlights that data visualization has become a mainstream language for exploration and communication and researchers and professionals in multiple disciplines have adopted it because of its power to make patterns and trends visible. He questions if we read charts well and reveals the most common types of mistakes people make when seeing graphs, maps and diagrams. In this important and timely presentation, Cairo explains how to become a better chart reader.
Cairo's other published works include, The Functional Art: An Introduction to Information Graphics and Visualization (2012) and The Truthful Art: Data, Charts, and Maps for Communication (2016).
About the Great Lakes BI & Big Data Summit
The Great Lakes Business Intelligence & Big Data Summit is hosted by WIT and will be held on Thursday, March 7, 2019 at the Detroit Marriott Troy in Troy, MI. This one-day event includes keynotes from industry experts, case study sessions, vendor software demonstrations, hands-on workshops, and plenty of networking opportunities. Attendees will learn about the latest analytics software, best practices, and success stories to help them capitalize on big data, business intelligence, machine learning, and data visualization opportunities. For more information and registration please visit our website.