Susan Etlinger will kick off the fifth annual Great Lakes Business Intelligence & Big Data Summit with a keynote address that will lay out the implications of big data from a technology, organizational and cultural perspective, and what businesses need to do to make the most of it. Susan is an industry analyst at Altimeter, a Prophet company based in San Francisco, CA where she advises global organizations on trends and opportunities related to emerging technologies. Susan has a diverse background in strategic planning within corporations and agencies.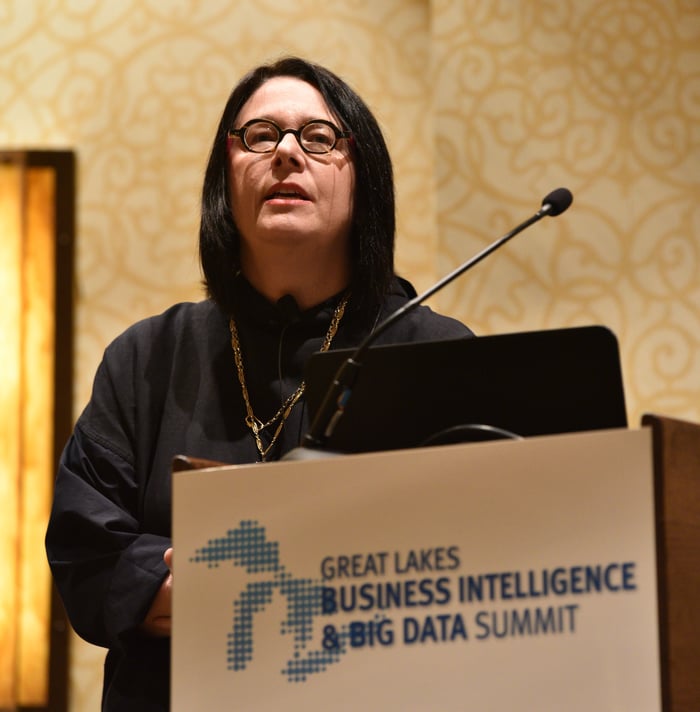 She publishes frequently on topics related to data, digital ethics and artificial intelligence, and was named a LinkedIn "Top Voice" of 2016 in technology. Her most recent publication is titled "The Age of Artificial Intelligence" and looks at recent developments and trends in AI and provides implications and recommendations for businesses looking to implement AI technology. Download full report here.
Susan is a frequent speaker on data, AI and digital ethics. Her TED talk, "What Do We Do With All This Big Data?" has been viewed more than 1 million times, and she has been extensively quoted in media outlets worldwide. Find Susan on LinkedIn and on Twitter at @setlinger.
About Great Lakes Business Intelligence & Big Data Summit:
The Great Lakes Business Intelligence & Big Data Summit will be held on Thursday, March 30, 2017 at the Detroit Marriott Troy in Troy, MI. This one-day event includes keynotes from industry experts, 15 educational sessions, vendor software demonstrations, and plenty of networking opportunities. Attendees will learn about the latest BI and Big Data software, best practices, and success stories to help them capitalize on big data, business intelligence, analytics, and data visualization opportunities. For more information or to register, please visit, http://www.greatlakesbisummit.com/2017/