Chris Surdak will be the opening keynote at the seventh annual Great Lakes Business Intelligence & Big Data Summit on March 7, 2019. Chris is an award-winning author, innovator, disrupter, engineer and strategist and is the President of Surdak & Co., a technology, business and regulatory consultancy.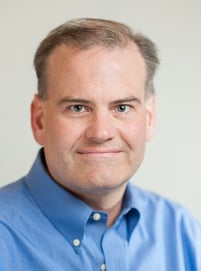 Chris is an industry-recognized expert in big data and analytics, cognitive computing, robotic process automation, artificial intelligence, organizational dynamics, and digital transformation with over 20 years of experience. His keynote will discuss the importance of Digital Transformation as a social, technical and economic phenomenon of historic significance. Digital Transformation is more than a fad or buzzword. He will show how the changes in our world parallel those of the Industrial Revolution and how our society is undergoing a similar, fundamental change; only hundreds of times faster. Using historical examples, Chris will outline specific actions that you can take to begin adapting to competition in the digital era.
Surdak began his career with Lockheed Martin, where he was a spacecraft systems engineer and rocket scientist. Since then, he has held leadership roles with leading companies such as Accenture, Siemens, Dell, Citibank, HP, and Ernst & Young. Chris is also the author of the books: Jerk: Twelve Steps to Rule the World (2016), Data Crush: How the Information Tidal Wave Is Creating New Business Opportunities (2014), and The Care and Feeding of BOTS, which is set to be released in early 2019.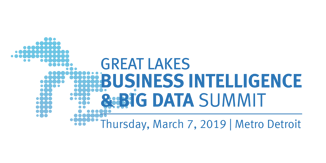 About the Great Lakes BI Summit
The Great Lakes Business Intelligence & Big Data Summit will be held on Thursday, March 7, 2019 at the Detroit Marriott Troy in Troy, MI. This one-day event includes keynotes from industry experts, case study sessions, vendor software demonstrations, workshops, and plenty of networking opportunities. Attendees will learn about the latest BI and Big Data software, best practices, and success stories to help them capitalize on big data, business intelligence, analytics, and data visualization opportunities. For more information and registration please visit our website.