Digital Transformation is a strategic vision of how technology and business processes increase efficiency and improve user experience. These initiatives require top-down leadership and a strategic culture shift within the organization. The Great Lakes Digital Transformation Summit features speakers from local companies who share their experience with a specific digital innovation project implementation and from the leaders who are driving this change in the organization. Sessions will cover topics like cloud implementation, data management and storage, robotic process automation, security, IoT, cloud file management, and augmented analytics.
We are thrilled to announce that our closing keynote will be a discussion panel featuring IT leaders from Wayne, Macomb, and Oakland counties. The executives will discuss some of the challenges and opportunities local governments serving a million or more citizens face when it comes to security, infrastructure, and digital access to county services. Adding to the conversation will be moderator Chad Livengood - a senior editor at Crain's Detroit Business who covers the rising of Detroit, politics and public policy. Stick around for the engaging discussion about the universal principles of digital transformation and how it impacts businesses, nonprofits, citizens, and local governments.
Moderator: Chad Livengood, Senior Editor | Crain's Detroit Business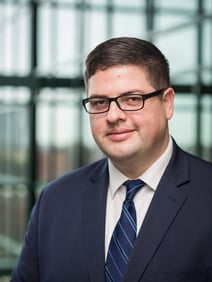 Chad Livengood is senior editor at Crain's Detroit Business covering Detroit on the rise, politics and public policy. At Crain's, he's focused on the intersection of business and public policy issues ranging from transportation and auto insurance to education and the workforce. He hosts a Crain's podcast called "Detroit Rising" that is focused on telling the story of the businesses, entrepreneurs and leaders fostering Detroit's revitalization.
He previously spent five years as a political reporter for The Detroit News, covering state government, the Detroit bankruptcy, the Flint water crisis and the 2016 presidential election. Chad also has worked at newspapers in Wilmington, Delaware; Springfield, Missouri; and Jackson, Michigan.
Michael Timm, Director of IT | Oakland County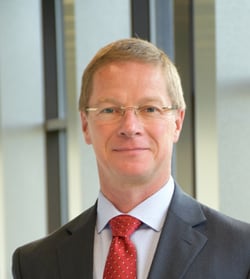 Mike Timm is an innovative information technology leader with over 30 years of experience in the private sector, who serves as the Director of IT for Oakland County since 2017. Timm was previously the director of business planning and the project management office at Meridian Health Plan. While there, he established the office, built the team, implemented the business plan, and put in place key process metrics for the entire IT organization.
In addition to technical disciplines in information technology infrastructure and applications, software process improvement, and lean manufacturing systems; Timm is also known for his focus on customers and relationships. In his current role, he has the privilege to work with a great team of technical and service oriented professionals, supporting 82 county divisions, over 4000 employees, and 1.2 million citizens.
Jako Van Blerk, CIO | Macomb County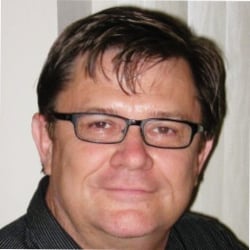 Jako became interested in the IT field through business applications and processes and has over fifteen years of experience, the last eight of which have been in Project Management and Executive Management. His current role as Chief Information Officer suits his natural ability to lead and provides multiple opportunities to lead strategic decision-making, vision, labor negotiations, and other executive level functions. Although his technical expertise has been mostly in network design & engineering, prior to becoming the CIO, he was the Manager of Applications & Enterprise Solutions and Deputy Director of Macomb County, which provides a well-balanced perspective.
Carlos Perez, CIO | Wayne County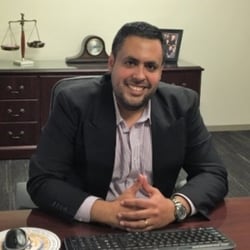 Carlos Perez is the Chief Information Officer of Wayne County, the largest county in Michigan, and 19th largest in the nation. In his tenure at Wayne County, Perez has built a team that values passion, hard-work, creativity, and applied engineering. Perez is a versatile technology executive who loves people, technology, and automation. Over his 15-year career, he has seen successes in architecting IT solutions for top tier technology companies, managing a $20 Million operational budget, reducing annual operational costs by 14%, and eliminating $30,000 trouble tickets a year.
Please join us of the Digital Transformation Summit on October 10 at the Troy Marriott. Registration is now open and you can find more information about our agenda, speakers, and sponsors at www.GreatLakesSummit.com
----------------
The Great Lakes Digital Transformation Summit will be held on Thursday, October 10, 2019 at the Troy Marriott in Troy, MI. This one-day event is an opportunity for attendees to network, learn new strategies, and explore innovative ideas as digital transformation is rapidly changing the landscape of IT and business. IT professionals will have the opportunity to connect with peers, learn about the latest software, and hear success stories from industry leaders to help them capitalize on key IT topics. For more information and registration, please visit www.GreatLakesSummit.com