Solution Overview
Detroit-based energy utility engaged WIT to assess the existing suite of reporting capabilities to identify gaps in data and functionality. This team worked to identify new solutions that improved access to real-time information and improved their ability aggregate customer feedback for continuous improvements.
Industry
Utilities
Function
IT/Communication
Geography
Southeast MI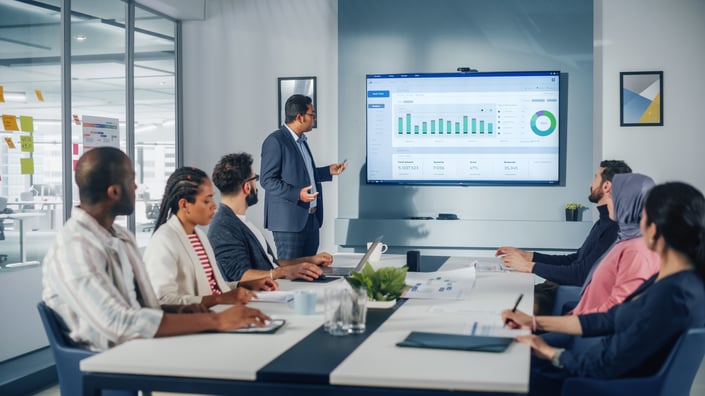 Background
This energy utility is a Detroit-based diversified energy company involved in the development and management of energy-related businesses and services nationwide. Its electric operating company serves 2.3 million customers in Southeast Michigan.
Opportunity
As part of a larger customer experience transformation initiative, our client researched ideas to improve the accuracy and timeliness of customer outage status updates, particularly during and after major storm events. It was determined that improved access to real-time information was deemed essential to make a positive impact on outbound customer communications. Key opportunities to address in this project include:
Improve the quality of power outage status updates throughout the customer journey
Increase the speed at which data quality issues are identified and resolved
Solution
WIT was engaged to assess our client's existing suite of reporting capabilities, to identify gaps in data and functionality, and identify new patterns in source data that would improve enterprise decision-making. Several high-value dashboards were developed to better understand the scope and scale of the outage event(s), and the location of outages and their respective lifecycles, with real-time trend analysis, alerts, and escalations.
Additional data profiling dashboards were developed to identify data quality issues and application logic inconsistencies that could then be remediated in real-time, or as future projects.
Outcome
Improved access to real-time information enabled our client to identify previously unknown customer communication bottlenecks, and improved the ability to aggregate customer feedback for continuous improvement. In addition, opportunities to improve the accuracy of our client's AMI (advanced metering interface) data science models were identified, enabling the generation of more timely and accurate outage status information available to customers. Key outcomes included:
Improved understanding of customer communication pain points during outages
Provided inputs to improve the accuracy of predictive models for power outage status queries
Identified key data quality improvement initiatives
About WIT
WIT is an analytics and automation consulting firm with over 25 years of experience. We help our clients build solutions to maximize the value of their data and analytics assets, and automate key business processes. In partnership with elite software companies, WIT's capabilities span a broad spectrum of business functions and industry verticals. To learn more about the work we have done for our clients, visit Our Experience page.